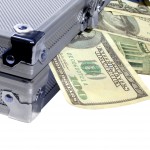 Today the Unitarian Universalist Association joined other investors in calling on the US Securities and Exchange Commission to to take immediate steps to require publicly traded corporations to fully disclose all political spending to their shareholders.  Read the full press release from the Corporate Reform Coalition here.
The UUA has for several years used its stock holdings in the UU Common Endowment Fund to press companies to fully disclose their political contributions and spending on lobbying activities.  A particular target has been corporate contributions to the American Legislative Exchange Council, or ALEC, the organization responsible for promoting "stand your ground" gun legislation and efforts to dismantle state renewable energy mandates.  As a direct result of our efforts, several major corporations, including Visa and GlaxoSmithKline, have left ALEC and cut off all financial support.  To date, as a result of investor pressure, over 80 companies have quit ALEC.
Among the signers of this statement are the Interfaith Center on Corporate Responsibility, of which the UUA is a long-time and active member, and the UU Service Committee.